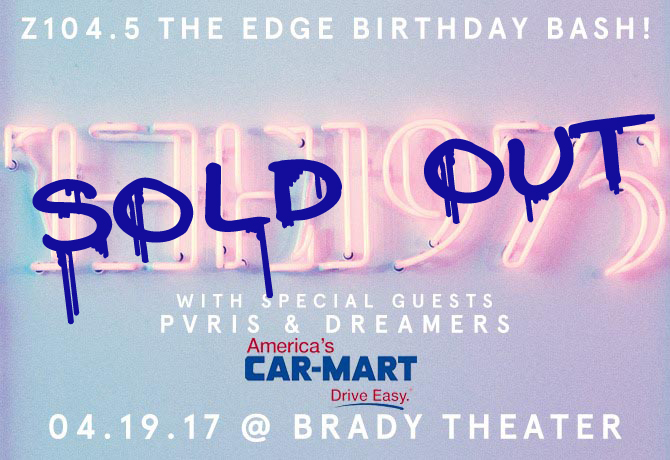 Happy Birthday to us.. Happy Birthday to us. Yep the Edge is turning the big 22 and you know what that means!?! Another Edge Birthday Bash and boy, do we have another great show for you. 
It all goes down April 19th at the Brady Theater featuring:
The 1975
Dreamers
PVRIS
It's all brought to you by America's Car-Mart and Z-104.5 The Edge!